If you're looking for the best restaurants that serve Dim Sum in Queens NY, then you have come to the right place.
Dim Sum literally means "a little touch of heart" because every dish is handcrafted by the chef in the kitchen. Some may also describe it as comfort food.
Why is this important?
Dim Sum makes it so easy for family and friends to share a meal and catch up. There tons of variety of dishes available so most people will enjoy the experience.
So whether you are a newbie to Dim Sum and never tried steamed BBQ pork bun, Sesame red bean dumplings, Lotus leaf rice, or if you grew up eating Minced pork croquette, Shrimp, or pork dumpling.
But get this,
Most locals believe that you can only find Dim Sum in Flushing NY, so although Chinatown is known for having excellent spots, we have included dim sum from other nearby neighborhoods.
Get your chopsticks and enjoy the best Dim sum that Queens has to offer.
Asian Jewels Seafood Restaurant

Asian Jewels AKA Ocean Jewels is one of the most popular and the best dim sum restaurants in Flushing NY. It's across the street from the Flushing Mall. They offer a bit of luxury food at a cheap price. They have an extended menu with both down-to-earth and exotic selections including dumplings and spring rolls. Servers make dim sum available via a cart for easy access.
Grandma's Dim Sum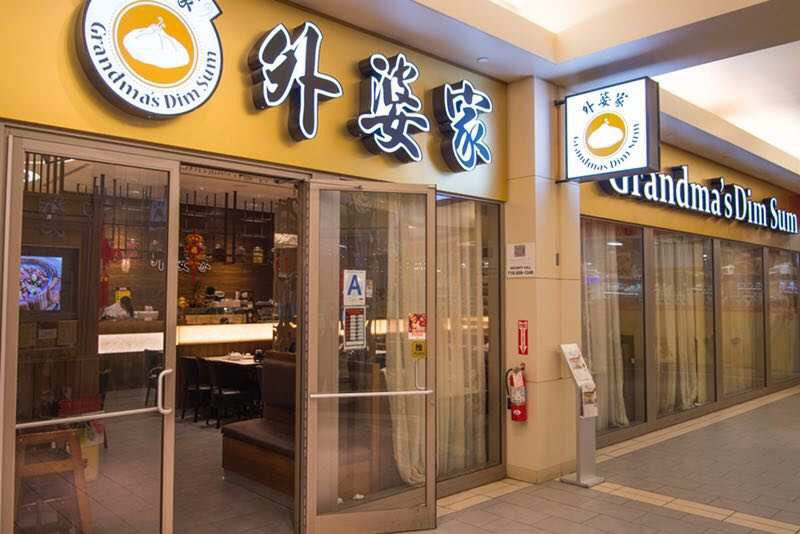 Grandma's Dim Sum is located inside The Shops at Skyview Center on College Point Boulevard level B of the mall. They serve a limited number of its special Peking Ducks because the Chef likes to perfect each one.
Grandma Dim Sum does not serve the Dim Sum from a cart but you can order it from the menu. The restaurant also serves Cantonese dishes.
Genting Palace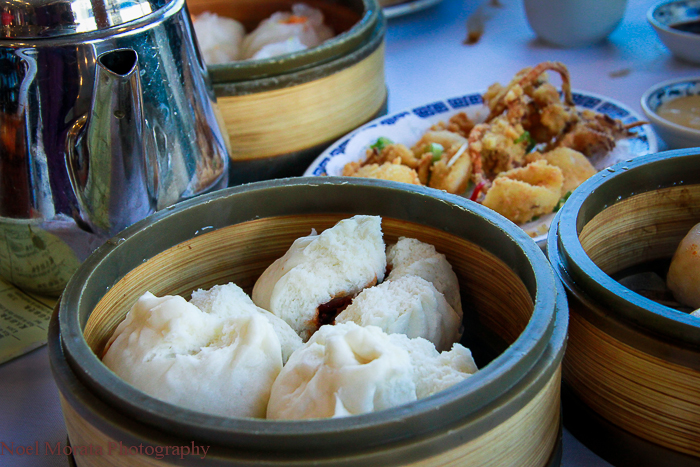 Genting Palace is located at the Resorts World Casino. Here you will find à la carte dim sum including sticky cheong fun (rice noodles) with shrimp and golden chives, pan-fried taro cakes, and Shanghai-style steamed buns with a soupy mix of crab and pork.
Red Bowl Noodle Shop
(Permanently closed) Some may consider Red Bowl Noodle Shop to be one of the best Chinese food in Flushing but is also known for being one of the restaurants to serve Dim Sim.
The Chinese Restaurant is extremely easy to find because it's in a corner on main street. The big giant bowl on top makes it really hard to miss. Prices are very reasonable and a meal for two can actually range for under $10.00.
Nan Xiang Xiao Long Bao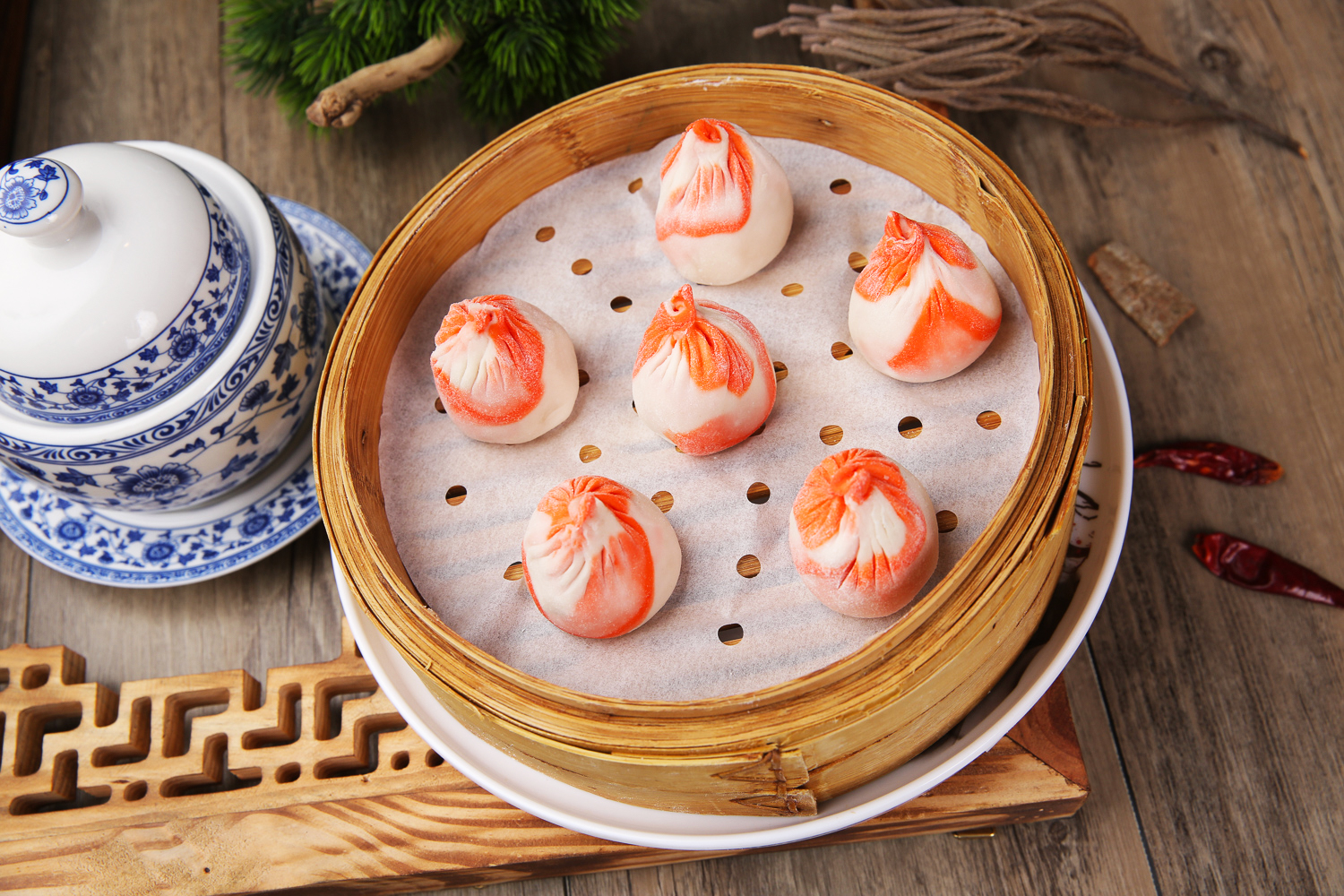 Nan Xiang Xiao Long Bao Is known for serving the best soup dumpling in Flushing Queens. Although they only really serve two types of soup dumplings, pork, and pork with crab meat- but that is all you will really need.
Some of our favorite dishes here are scallion pancake with beef, spicy beef, tripe, rice cake with shredded pork, and steamed bun.
Besides authentic Shanghainese, they also offer Dim Sum.
Memories of Shanghai
Memories of Shanghai Is one of the new Chinese places that has opened in Forest Hills Queens. It's becoming a favorite due to the flavorful and natural ingredients. The soup dumpling has been voted as one of the best by the locals, and the scallion pancake that comes with a sliced of beef is also popular.
It's a true mom-and-pop shop as the owner is chef Xueling Zhang and his daughter assists him with the kitchen operation. The wife runs the dining area which keeps her busy because there is always a crowd.
So there you have it: our top 6 restaurants that serve Dim Sim in Queens!
What were your thoughts on the list?
If there's a restaurant we've overlooked.
Leave a comment below to let me know.